Komatsu PC 490 Excavator for Sale
THIS MACHINE IS NOW SOLD
CLICK HERE FOR MORE EXCAVATORS FOR SALE
More stock available soon – sign up to get advanced notice
Ridgway Plant Sales are pleased to offer this Komatsu PC490 excavator for sale from our large excavator hire fleet
Komatsu PC 490 LC-10 Excavator
Serial Number K60156
Year 2016
4,500 Hours
Hammer Shear & Rotate Hydraulics
Side Skirts for Added Protection
Rear Camera & Boxing Ring
Miller Twin Lock Hitch
One Bucket
Full Komatsu Service History
£POA
This PC 490 LC-10 excavator for sale offers heavy-duty features to enhance lift capacity and productivity in tough loading applications.
| | |
| --- | --- |
| Max Digging Height | 10.550 m |
| Max Dumping Height | 7.115 m |
| Max Digging Depth | 6.865 m |
Interested in this?
Enquire today
---
To arrange a viewing or for more information, call Stuart  on 01691 770171 or fill in form above.
Ridgway Rentals has a wide range of used plant sales, if you can't see the machine you are looking for, please call us as we are constantly updating our Plant Hire Fleet.
Our used plant for sale is from our hire fleet and has been owned and maintained by us from new, has full service history and warranty (UK Mainland only)
Machinery is also available on a rent to buy scheme – contact us for more details.   We also offer a full respray service.
Worldwide Delivery
We can arrange the shipping and delivery of all our used machines to any country in the world – contact us for a quote. 
Nationwide Plant Hire
Plant available for hire ranges from a 1.5 up to a 50 Ton Excavators, including Long Reach, High Reach, GPS, Zero Swing & Wheeled. GPS Dozers, Loading Shovels, Dump Trucks, Dumpers, Rollers, Telehandlers along with many different attachments – click here.
---
Call us FREE on 0800 515155
---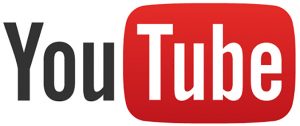 Visit our YouTube channel to see videos of our used machine sales
---
Komatsu PC490 Excavator for Sale Specifications
Built around the EU Stage IIIB/EPA Tier 4 interim engine platform, Komatsu's latest generation of excavators continues a long tradition of uncompromising quality and total customer support while renewing a commitment to safety and environmental protection. Increased net horsepower, lower fuel consumption and emissions, and the advanced electronic control system that manages airflow rate, fuel injection and combustion parameters to optimize performance and further reduce particulate matter and nitrogen oxides in the exhaust: you can trust "Dash 10" machines to keep their promises of excellence.
| | |
| --- | --- |
| ENGINE POWER | 270 kW / 362 HP @ 1.900 rpm |
| OPERATING WEIGHT | 46.960 – 48.460 kg |
| BUCKET CAPACITY | max. 3,50 m³ |
---
This Komatsu PC490 Excavator for sale is ideal for a wide range of applications
Powerful and precise, the Komatsu PC490-10 is equipped to efficiently carry out any task your business requires. On big sites or small, for digging, trenching, landscaping or site preparation, the Komatsu original equipment hydraulic system always ensures maximum productivity and control.
6 working modes
This Komatsu PC490 Excavator for Sale has 6 working modes: Power, Lifting, Breaker, Economy, Attachment Power and Attachment Economy modes are all available, ensuring that the PC490-10 delivers the power you need with minimised fuel usage. The Economy mode can be adjusted for an ideal balance between power and economy to match your work. The oil flow delivered to hydraulic attachments is adjustable directly on the class-leading widescreen monitor panel.
Built-in versatility
To further increase the PC490-10's versatility, one or two optional attachment lines can be added, the first one operated by a pedal or a sliding joystick push button, the other controlled only with a sliding joystick push button. Ten attachment memory settings are provided, with individually definable names. In combination with the standard-fit hydraulic quick coupler power circuit, changing the working style is now even simpler.
Komatsu PC490 excavator for sale with new engine technology
The powerful and fuel-efficient Komatsu SAA6D125E-6-A engine in the PC490-10 delivers 270 kW/362 HP and is EU Stage IIIB/ EPA Tier 4 interim certified. To maximise power, fuel efficiency and emission compliance, it is turbocharged and features direct fuel injection, air-to-air after cooling and cooled EGR.
Fuel-saving engine and hydraulic technology
The PC490-10 features variable speed matching of the engine and hydraulic pump and an automatic low idle. The new engine and pump control technology lower total fuel consumption and guarantee ef- ficiency and precision during single and combined movements.
Adjustable Eco-gauge and idle caution
The new Eco-gauge can be set to target a fuel consumption value, encouraging the operator to work as efficiently as possible. And to further avoid wasting fuel when the machine is not actually work- ing, a standard-fit idle caution is displayed if the engine idles for 5 minutes or more.
This Komatsu PC490 Excavator for Sale Offers Operator Comfort with Optimal Job Site Safety
The spacious cab features a fully air suspended operator control station that incorporates the side consoles mounted together with a high back, fully adjustable seat, heated for improved comfort. The automatic air conditioner allows the operator to easily and precisely set the cab's atmosphere and in-cab storage space, an auxiliary input (MP3 jack), 12V & 24V power supply, the cab offers excellent comfort & convenience. 
Komatsu Dash 10 crawler excavators have very low external noise levels and are especially well-suited for work in confined spaces or urban areas. Reduced fan speed, a large capacity radiator, and the optimal usage of sound insulation and of sound-absorbing materials help to make noise levels inside Dash 10 excavators comparable to those inside an executive car.
The built-in stability of the Komatsu PC490-10, combined with a highly rigid deck and a sprung multi-layer viscous mount system, drastically reduces vibration levels for the operator.
Large, widescreen, hi-res display monitor
To enable safe, accurate and smooth work, the user-friendly monitor is the highly intuitive user interface for the machine's Equipment Management and Monitoring System (EMMS). Easily customized and with a choice of 25 languages, it features simple switches and multifunction keys that provide the operator with fingertip access to a wide range of functions and operating information.
Safe SpaceCab™
The new cab is ROPS compliant with ISO 12117-2:2008. It has a tubular steel frame and provides very high shock absorbency, impacts resistance and durability. The seat belt is designed to keep the operator in the safety zone of the cab in the event of a roll-over. Optionally it can be fitted with an ISO 10262 Level 2 Falling Object Protective System (FOPS) with an openable front guard.
Safety features on the Komatsu PC490-10 comply with the latest industry standards and work together as a system to minimise risks to personnel in and around the machine. An audible travel alarm further promotes job site safety. Highly durable anti-slip plates – with additional high friction covering – maintain long term traction performance.
For more information on this Komatsu PC490 Excavator for Sale
Call us FREE on 0800 515155
Komatsu PC490 Operators Manual & User Manuals are available as well as full specification brochure
Komatsu PC490LC is equivalent to the Hitachi ZX490LC, CAT 352 & VOLVO EC380E excavators
---