Komatsu WA380-7 Wheel Loader
THIS MACHINE IS NOW SOLD
More stock available soon – sign up to get advanced notice
Ridgway Plant Sales are pleased to offer this Komatsu WA380-7 wheel loader for sale from our plant hire fleet
Komatsu WA380-7 Wheel Loader
Large Capacity Bucket
Our Machine From New
Full Service History
This Komatsu WA380 wheel loader is an 18 Ton shovel with large waste spec bucket and is ideal for the waste & recycling industry
| | |
| --- | --- |
| Max. Engine Power | 143 kW / 192 HP |
| Operating Weight | 18.510 – 19.715 kg |
| Bucket Capacity | 3,1 – 6.5 m³ |
This machine is sold as seen without warranty.
Interested in this?
Enquire today
To arrange a viewing or for more information, call Stuart or Rachael on 01691 770171 or fill in form above.
Ridgway Rentals has a wide range of used plant sales, if you can't see the machine you are looking for, please call us as we are constantly updating our Plant Hire Fleet.
This Komatsu WA380-7 for sale is from our hire fleet and has been owned and maintained by us from new with a full service history.
Machinery is also available on a rent to buy scheme – contact us for more details.
We also offer a full respray service.
Worldwide Delivery
We can arrange the shipping and delivery of all our used machines to any country in the world – contact us for a quote. 
Nationwide Plant Hire
Plant available for hire ranges from a 1.5 up to a 50 Ton Excavators, including Long Reach, High Reach, GPS, Zero Swing & Wheeled. GPS Dozers, Loading Shovels, Dump Trucks, Dumpers, Rollers, Telehandlers along with many different attachments – click here.
For more information on this Komatsu WA380 wheel loader for sale
Call us on 01691 770171 or FREE on 0800 515155
---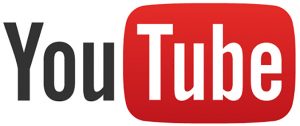 Visit our YouTube channel to see videos of our used machine sales
---
Komatsu WA380 Wheel Loader For Sale Specifications
The Komatsu WA380-7 wheel loader is a perfect blend of performance, comfort and fuel economy. Komatsu SmartLoader Logic is a new and fully automatic engine control that yields precisely enough torque for each work phase, considerably reducing fuel usage with no loss of productivity. You enjoy impressive travel speeds thanks to the new intelligent power train and the enhanced lock-up function of Komatsu's large capacity torque converter. The WA380-7 is perfect for a great number of applications and gives extraordinary rimpull and an outstanding performance, even on steep grades or ramps. Whisper quiet, the new SpaceCab™ combines safety and ergonomics with an unprecedented level of Komatsu comfort. Reliability, ease of service, economy and safety – the WA380-7 sets new standards for the industry.
---
New Komatsu engine technology
The powerful and fuel-efficient Komatsu SAA6D107E-2 engine in the WA380-7 delivers 143 kW/192 HP and is EU Stage IIIB/EPA Tier 4 interim certified. Its turbo uses a hydraulic actuator to provide optimum charging pressure at all times and makes the engine very responsive under any load conditions. The engine reaches its max. performance of 152 kW/204 HP at already 1.600 rpm.
Komatsu SmartLoader Logic
The WA380-7 provides Komatsu SmartLoader Logic, a new fully automatic engine control system. Without interfering with normal operations, this technology acquires data from various sensors in the vehicle and delivers optimal engine torque for each work phase. It limits torque during less demanding operations and reduces fuel usage without decreasing production.
Faster Load & Carry
The sequential torque converter lock-up system delivers unbeatable productivity and fuel efficiency in Load & Carry and short distance transport applications. The operator can engage the system from 2nd to 4th gear. It noticeably increases travel speed, particularly when going uphill, thanks to the larger tractive force. It also significantly reduces fuel consumption by eliminating converter losses.
More fuel-saving technology
The selectable engine mode and adjustable idle shutdown are tools to considerably lower fuel usage. The WA380-7's Eco-Gauge dis- plays active recommendations on the cab's monitor to help you maximise those fuel savings. For more fuel economy, the electronically controlled hydraulics pumps for the work and steering system prevent wasted hydraulic flow and deliver the exact amount of oil required for all movements of the machine.
Large-capacity torque converter with standard lock-up
With its large-capacity torque converter, the completely redesigned Komatsu drive train offers optimum efficiency and an unparalleled rimpull-to-weight ratio. By deliver- ing high rimpull at low speeds, it makes child's play of heavy jobs like penetration of dense material such as aggregate. This means higher productivity in V-Shape loading, even in confined spaces.
Wide tread and long-wheelbase
A 2.160 mm wide tread and a long wheelbase of 3.300 mm give the WA380-7 outstanding stability – enough to handle rough terrain and fast load & carry cycles with minimum spillage and maximum comfort. With 40° steering articulation to both sides, the WA380-7 is extremely manoeuvrable in tight spaces for faster loading cycles.
---
Superior dumping height and reach The long lifting frame allows an enormous dumping height of 2.905 mm and a reach of 1.100 mm that is just as impressive (with a 3,1 m³ bucket, measured to the cutting edge). With this working range, loading high feeders or trucks becomes easy and fast.
Precision control Komatsu's CLSS hydraulics enables extremely precise control of the work equipment and ensures that the bucket, boom and hydraulically driven attachments can all move smoothly at the same time. The WA380-7 also features variable-displacement pumps on both the hydraulic and steering systems. These pumps deliver the exact amount of oil required, dramatically improving fuel efficiency.
Boom suspension system The boom suspension system reduces the shocks in the boom when driving with loads. The material can be transported at higher speeds with minimum spillage. When travelling below 7 km/h, the boom suspension is automatically deactivated for precise pallet loading into trucks.
---
For more information on this Komatsu WA380 wheel loader for sale
Call us on 01691 770171 or FREE on 0800 515155
Komatsu WA380-7 Operators Manual & User Manuals are available as well as full specification brochure
Looking to Hire a Komatsu WA380 wheel loader?
---