New Komatsu PC210LC-11's arrive ready for hire!
Posted Wednesday January 26th 2022
Here at Ridgway we constantly invest in the latest machinery to give our customers the safest and most efficient equipment.
This is why we are most excited about our latest investment of Komatsu PC210LC-11's . 
Optimal Jobsite Safety
The 20 ton hydraulic excavator shows Komatsu's leadership in technology and innovation with an environmentally friendly EU Stage V Komatsu engine. That's up to 6% improved fuel efficiency. 
As a result, the Safety features on the Komatsu PC210LC-11 comply with the latest industry standards and work in synergy to minimise risks to people in and around the machine.
For instance, the PC210LC-11's fully integrated camera gives the operator a constant clear view of the safety zone around the machine allowing the operator to focus on the work at hand. Even in low light conditions. When you are away from the machine will vandal guards safely lock the machine. As a result, protecting from potential vandalism or theft. 
Another example is the safety the boxing ring provides the operator, eliminating the risk of falling. 
Cab Comforts
The upgraded cab design is just another example of the Komatsu high standard for enhanced safety and serviceability. 
For example, The ROPS cab has a tubular steel frame and provides high shock absorbency, impact resistance and durability. 
The operator can easily and safely change the bucket with the Miller twin lock quick hitch from the comfort of the cab, providing optimum safety. 
---
Call us FREE on 0800 515155 / 01691 770171
to secure your hire today!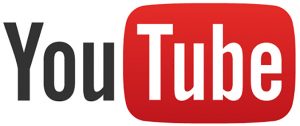 Visit our YouTube channel to see more Ridgway videos
---