Twenty ton excavators available for nationwide rental
Posted Friday February 24th 2023
Ridgway Rentals self-drive plant hire fleet offers a wide range of equipment, available nationwide.
Our Twenty ton excavator fleet includes:
Let's talk about weight…
Whilst these machines are all classed at Twenty Ton excavators, they all weigh considerably more! 
The Komatsu 210 comes in at the lightest weighing in at 23,000kg, followed by the JS220LC at 23,000kg. 
Middle range, we have the 228 at 25,000kg and to top it off, we have the JS245 weighing in at 28,000kg fitted with a dozer blade! 
So why are they classed as Twenty Ton you might ask? Well, when these models were fist introduced they did weigh twenty ton, but as time has gone on these models have had to add some weight to adapt the work load. Haven't we all been there? 
---
The Twenty ton Excavator fleet comes fully specced with hammer, shear and rotate circuits, optional cab protection, vandal guards, boxing ring, quick hitch, beacon's and a range of buckets. These machines are ideal for any type of earthworks project demolition work with full range of attachments available.
---
Call us FREE on 0800 515155 / 01691 770171
to secure your hire today!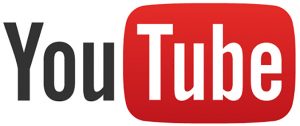 Visit our YouTube channel to see more Ridgway videos
---