Komatsu D51PX Dozer
The Komatsu D51PX Dozer is a 13 ton crawler dozer that offers excellent grading performance and stability
Komatsu D51PX Dozer Features
High productivity & low fuel consumption
Low consumption EU stage IV engine
Unique torque converter with auto lock-up
Automatic shift transmission significantly improves fuel economy
Adjustable eco-gauge & auto idle stop
Selectable working modes
Ergonomic joystick controls for ease of operation and comfort to minimize operator fatigue
Quick Specification
| | |
| --- | --- |
| Max. Engine Power | 133 HP |
| Operating Weight  | 14.180 kg |
The hydrostatic drive line is a key factor in the performance of the D51-24 dozer. It supplies high drawbar pull when needed and a highly fuel efficient drive line for grading and precision work.
With a choice between two operating modes, the operator can select either "quick- shift" or "variable speed" to match a complete range of applications in the most economic and easy way.
Komatsu D51PX Dozer offers excellent visibility
A super slant nose gives the D51-24 the best visibility of any dozers on the market. This unique feature dramatically increases efficiency and jobsite safety, with operators now always having full view of both the blade and the ripper and of objects close to them. The new cab-forward design, with integrated ROPS/FOPS and large glass windows, provides more room and places the operator closer to the blade, further improving visibility and comfort.
---
For more information on our Komatsu D51PX Dozer Hire
Call us on 01691 770171 or FREE on 0800 515155
Komatsu D51PX Dozer Specifications
Straight Power Angle Tilt blade with adjustable pitch
The straight Power Angle Tilt blade (INPAT), offers a wide range of working modes. The large diameter centre ball design offers a strong and durable solution for the blade attachment to the INPAT frame reducing maintenance costs.
Komatsu blades
For increased blade performance and better machine balance, Komatsu uses a box blade design, with the highest resistance for a lightweight blade. Special Komatsu highly wear-resistant steel is used for the front and sides of the blade to increase durability. The deep curved design of the blade makes it easy to handle a wide range of materials, with good penetration and a large capacity, optimising high dozing performance with excellent fuel efficiency.
Komatsu rippers
Komatsu rippers were designed to combine the highest productivity with a long lifetime. The shank is fitted with special wear parts that increase longevity and offer the best penetration in various types of materials.
---
Powerful and Environmentally Friendly
• Low consumption EU Stage IV engine
• Optimised Hydrostatic Transmission (HST) control system
• Adjustable auto idle shutdown
• Hydrostatic cooling fan with cleaning mode
• 100% passive regeneration and requires no DPF
Optimised Work Equipment
• INPAT blade with adjustable pitch
• Multishank parallelogram ripper
First-Class Operator Comfort
• Unique super-slant nose design
• Quiet and comfortable cab
• Fully adjustable air-suspended seat
• Integrated rear-view camera
State-of-the-Art Controls
• Extremely maneuverable hydrostatic drive
• Variable speed selection or conventional quick shift
• Palm Command Control System (PCCS)
• Large multifunctional monitor with troubleshooting function
Tough and Reliable
• Low-drive "PLUS" undercarriage
• Sturdy, rugged design
• Self-adjusting idler support
• Rear-mount radiator with swing-up hydraulic fan
KOMTRAX
• Komatsu Wireless Monitoring System
• 3G mobile communications
• Integrated communication antenna
• Increased operational data and fuel savings
---
Hydrostatic transmission (HST) control system
The unique, Komatsu-designed hydrostatic transmission controller monitors the engine output and working equipment or travel load. It controls the HST pumps and motors displacement to deliver optimum speed and drawbar pull. In addition, the controller provides ample power to both tracks when turning, enabling counter-rotation at very low speeds and making the D51-24 extremely manoeuvrable.
Efficient hydrostatic engine cooling fan
The cooling fan always runs at the lowest convenient speed. Rotation and velocity are electronically adjusted based on the temperature of the engine coolant and hydraulic oil. This reduces fuel consumption and operating noise levels and requires less horsepower than a belt-driven fan. For extra efficiency, the fan also has a large air outlet surface.
---
For more information on our Komatsu D51PX Dozer Hire
Call us on 01691 770171 or FREE on 0800 515155
We have several different crawler dozers available:
Komatsu D51 PX • D51 PXi • D61 PX • D61 PXi • D65 PX • D65 PXi Dozers
On short term hire
Or long term contract hire
Looking to buy a dozer?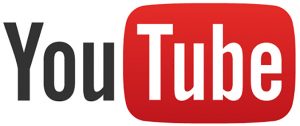 ---
Plant can be supplied on a short term hire or Long Term Contract Hire.
All our plant equipment is modern and of the latest specification, well maintained and fully inspected for safety and reliability.
---