Doosan DA30
Our Doosan dump truck hire includes the DA30 articulated dump truck. 
DA30 Doosan Dump Truck Hire Features
SCR & EGR Stage IV compliant Scania DC13 engine
Cooling capacity for a hot working environment.
Compact for working in tighter areas
Automatic & manual gear shifting
Power steering
Finger operated body up & down lever
Automatic engine & transmission brakes
Operator touchpad functions
Quick Specification
| | |
| --- | --- |
| Horsepower | 370 hp |
| Payload rating | 28,000 kg |
| Heaped capacity | 16.8 m³ |
| Machine weight (empty) | 23,000 kg |
| Loading height | 2,946 mm |
| Max speed | 34 mph |
The Doosan DA30 articulated dump truck (ADT) offers great performance, reliability, operator comfort and serviceability.  
Combined with superior torque at low engine RPM, and superior power and traction, the DA30 dumptruck offers excellent productivity. 
Doosan DA30-5 Articulated Dump Truck Specs
Doosan Best in Class
The latest Doosan DA30 is designed with a front-mounted turning ring to provide equal weight distribution to the front axle even during maximum steer articulating.
This, together with a unique free-swinging rear tandem bogie, ensures equal distribution of weight to each wheel and allows permanent 6-wheel contact and drive for equal power distribution and excellent performance on difficult terrain.
The front-mounted turning ring, the tandem bogie and the truck's sloping rear frame results in exceptional rough and soft terrain capabilities and avoids the need for electronic aids such as traction control.
Doosan Dump Truck Hire with Self-Leveling Front Suspension
The front suspension of the new DA30-5 has been updated to a hydro-gas, self-leveling system to provide superior performance and greater shock absorption. Combined, these suspension system features allow for a better ride and operator comfort, especially when the truck is driven while empty. The truck's hydro-gas cylinders connect to pressure accumulators. The accumulators and hydraulic system replace previous shock absorbers and a rubber spring. The updated suspension includes a self-leveling feature and the ability to change characteristics by adjusting the pressure. Also, the overall height of the front suspension can be changed by adjusting the suspension system pressure, which proves useful for lowering the transport height of the articulated dump trucks.
---
Driveline Updates
The unique design of Doosan articulated dump trucks — such as the tandem housing — sets the trucks apart from other ADT manufacturers. In the newest Doosan ADTs, common oil is used in the articulated dump truck's wheel hubs, tandem rear bogey and limited slip differential. The limited slip differential transfers the power to the left and right front wheels. The differential automatically provides the highest torque to the wheel that has the best grip. An oil-bathed gear box at the rear of the truck is free swinging to allow maximum ground contact of the wheels for the best traction, power to ground and stability.
Additional updates to the driveline include a new brake package for improved reliability and hardened steel bearings on the tandem bearing are now used in the manufacturing process, increasing the durability of the design.
Payload Measuring System
Our Doosan DA30-5 ADTs are equipped with an active payload measuring system for increased productivity and reduced cycle times.
The system provides ADT operators with improved truck management and load optimization by helping to protect against extensive overloading. Operators can view each load's weight on the LCD screen in the operator cab.
An exterior traffic light-style indicator alerts excavator and wheel loader operators who are filling the ADT. They include three lights: red, yellow and green. Operators can easily identify how big the payload is compared to how the material is piling up in the truck.
---
Simplified Service and Maintenance
Doosan also adjusted key service and maintenance points on its new ADTs to help operators perform required daily service checks and maintenance procedures. ADT operators can now more easily access the truck's fuel fill and the diesel exhaust fluid (DEF) fill because both are now available at ground level.
The ADT power module is more easily accessible to operators, it includes a lockable battery disconnect switch and an emergency engine shutdown. A new wait-to-disconnect light allows the truck's cooldown sequence to finish and its DEF purge to complete its cycle.
---
For easier maintenance, a centralized maintenance panel is accessible behind the left front tyre.
This ground-level access gives access to:
Level gauges for hydraulic oil and brake fluid
Auto-lube system and grease storage
Transmission filters
Drain ports and the oil sump
Access on the platform level provides service to:
Hydraulic filter
Oil fill and system bleeder
Transmission oil fill
Brake fluid fill
Test ports
---
Hydraulic Retarder Updates
As part of the new Doosan ADTs braking system, a new transmission retarder adjustment lever was added to the right-hand side in the cab below the truck's steering wheel. Doosan DA30-5 operators can choose from four levels of retarder force: 100%, 75%, 50% and 25%. As an alternative, a keypad button is available and serves the same function as the lever. The truck's accelerator pedal continues to allow for quick retarder power reduction with a slight press.
Redesigned Cab
Doosan has designed the dump truck cab interior to provide better ergonomics and more operator comfort. 
The new monitor in the cab has bigger gauges for easier reading.  User-friendly graphics and icons can be controlled by buttons on the display panel, and the panel now has the capability to display multiple camera views for increased visibility around the ADT. Operators can toggle through the menu to access additional information such as machine status, service and settings.
---
Call us for more information on our Doosan Dump Truck Hire, call us on 01691 770171
Ridgway Rentals Ltd. offer nationwide Dump Truck Hire, Contract Hire & Sales
Dump Truck Hire     Dump Truck Contract Hire     Dump Truck Sales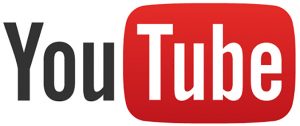 ---
Plant can be supplied on a short term hire or Long Term Contract Hire.
All our plant equipment is modern and of the latest specification, well maintained and fully inspected for safety and reliability.
---