Komatsu PC210LC-11
Ridgway Plant Sales are pleased to offer this Komatsu PC210 for sale from our plant hire fleet
Komatsu PC210LC-11 K70817
Our machine from new
Full Komatsu service history
Quick hitch & one bucket
Hammer, shear & rotate circuits
Sill protection guards
Bucket ram guard
Green & orange beacon
Vandal guards
New test cert & 30 day warranty (UK mainland)
2,600 hrs
2018
£80,000
Rent to buy £667 per week over three years
Call us on 01691 770171 for more info
| | |
| --- | --- |
| Max Digging Height | 10.000 m |
| Max Dumping Height | 7.110 m |
| Max Digging Depth                   | 6.620 m |
Interested in this?
Enquire today
---
To arrange a viewing or for more information, call Stuart or Rachael on 01691 770171 or fill in form above.
Ridgway Rentals has a wide range of used plant sales, if you can't see the machine you are looking for, please call us as we are constantly updating our Plant Hire Fleet.
Our used plant for sale is from our hire fleet and has been owned and maintained by us from new, has full service history and warranty (UK Mainland only)
Machinery is also available on a rent to buy scheme – contact us for more details.   We also offer a full respray service.
Worldwide Delivery
We can arrange the shipping and delivery of all our used machines to any country in the world – contact us for a quote. 
Nationwide Plant Hire
Plant available for hire ranges from a 1.5 up to a 50 Ton Excavators, including Long Reach, High Reach, GPS, Zero Swing & Wheeled. GPS Dozers, Loading Shovels, Dump Trucks, Dumpers, Rollers, Telehandlers along with many different attachments – click here.
For more information on this Komatsu PC210 for sale
Call us FREE on 0800 515155 | 01691 770171
---
Komatsu PC210 for sale specifications
The Komatsu PC210LC-11 is equipped to efficiently carry out any task required. It's powerful and precise performance is perfect for digging, trenching, landscaping or site preparation, the Komatsu hydraulic system always provides maximum productivity and control. Suitable for jobsites, big or small.
This 20-tonne hydraulic excavator shows Komatsu's leadership in technology and innovation with an environmentally friendly EU Stage V Komatsu engine, up to 6% improved fuel efficiency, an upgraded cab design and enhanced safety and serviceability. Productivity is maximised and operating costs are reduced.
| | |
| --- | --- |
| Net Horsepower   | 165 HP |
| Operating Weight | 23.580 kg |
Powerful, Comfortable Komatsu PC210 for sale
EU Stage IV engine
Adjustable idle shutdown
Komatsu fuel-saving technology
Fully air-suspended operator station
Low-noise design
Widescreen monitor
Komatsu PC210 for Sale with Safety & Monitoring
Komatsu SpaceCab™
Improved camera system
Neutral position detection system
Komatsu Wireless Monitoring System
3G mobile communications
Integrated communication antenna
Komatsu EU Stage IV
The Komatsu EU Stage IV engine is productive, dependable and efficient. With ultra-low emissions, it provides a lower environmental impact and a superior performance to help reduce operating costs and lets the operator work in complete peace of mind.
The after-treatment system combines a Komatsu Diesel Particulate Filter (KDPF) and Selective Catalytic Reduction (SCR). The SCR injects the correct amount of AdBlue® into the system at the proper rate to break down NOx into water (H2O) and non-toxic nitrogen gas (N2). NOx emissions are reduced by 80% vs. EU Stage IIIB engines.
Komatsu PC210 for sale with 6 working modes
The PC210-11 delivers the power required with the lowest fuel usage. 6 working modes are available:
Power, Lifting/Fine Operation, Breaker, Economy, Attachment Power and Attachment Economy.
The operator can ideally balance the Economy mode between power and economy to match the work at hand.
The oil flow delivered to hydraulic attachments is also adjustable directly on the class-leading widescreen monitor panel.
---
Safety & Comfort
Safety features on the Komatsu PC210-11 comply with the latest industry standards and work in synergy to minimise risks to people in and around the machine. A neutral detection system for travel and work equipment levers increase jobsite safety, along with a seat belt caution indicator and an audible travel alarm. Highly durable anti-slip plates – with additional high friction covering – maintain long term traction performance.
A standard fitment camera gives you an exceptionally clear view of the rear work zone on the widescreen monitor panel. This low profile camera is integrated into the counterweight's shape and adjustable. On request, a second camera can be added to the right side of the machine.
The ROPS cab has a tubular steel frame and provides high shock absorbency, impact resistance and durability. The seat belt is well designed to keep the operator in the safety zone of the cab in the event of a rollover.
Thermal guards around high-temperature areas of the engine, protected fan belt and pulleys, a pump/engine partition that prevents hydraulic oil from spraying onto the engine, and exceptionally sturdy handrails: in Komatsu tradition, the highest safety level is provided for a fast and smooth maintenance.
For more information on this Komatsu PC210 for sale
Call us FREE on 0800 515155 | 01691 770171
---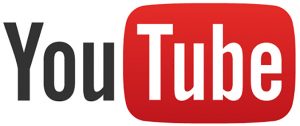 Visit our YouTube channel to see videos of our used machine sales
Komatsu PC210LC-11 Operators Manual & User Manuals are available as well as full specification brochure
Komatsu PC 210 LC is equivalent to the Hitachi ZX210LC, JCB 220X, CAT 320, CAT 323 & VOLVO EC200E excavators
Looking to Hire Komatsu PC210LC-11?
---