Komatsu PC350LC-8
THIS MACHINE IS NOW SOLD
>> MORE EXCAVATORS FOR SALE >>
More stock available soon – sign up to get advanced notice
Ridgway Plant Sales are pleased to offer this Komatsu PC350LC for sale taken in part exchange
Komatsu PC350LC-8 Excavator
Serial Number 50168
Year 2007
19,334 Hours
One bucket
Tracks 75% good
Trade Deal Only
Taken as PX
Fully functioning, ready for work
£30,000
TRADE DEAL ONLY
To arrange a viewing or for more information, call Stuart on 01691 770171 or fill in form above.
Ridgway Rentals has a wide range of used plant sales, if you can't see the machine you are looking for, please call us as we are constantly updating our Plant Hire Fleet.
Interested in this?
Enquire today
Worldwide Delivery
We can arrange the shipping and delivery of all our used machines to any country in the world – contact us for a quote. 
For more information on this Komatsu PC350LC for sale
Call us FREE on 0800 515155 | 01691 770171
---
Komatsu PC350LC Specifications
The Komatsu Dash 8 crawler excavators set new worldwide standards for construction equipment. Operator safety and comfort is a focal point in their design, and their outstanding performance and specifications will contribute directly to the success of your business.
With standard auxiliary hydraulic systems and quick-coupler power lines, these machines are ready to take on any job, whenever and wherever you need it done. Safely rely on Komatsu's experience and commitment to Quality and Durability
---
Ideal for a wide range of applications
Powerful and precise, the Komatsu PC350-8 is equipped to efficiently carry out any task your business requires.
On big sites or small, for digging, trenching, landscaping or site preparation, the Komatsu original equipment hydraulic system always ensures maximum productivity and control.
5 working modes
Power, Lifting, Breaker, Attachment, and Economy. The PC350-8 features 5 selectable working modes that optimise performance and fuel usage.
The Economy mode can be adjusted for an ideal balance between power and economy to match your work. The oil flow delivered to hydraulic attachments is adjustable directly on the class-leading widescreen monitor panel.
---
Built-in versatility
To allow the use of many attachments, such as buckets, breakers or demolition tools, a power supply for a hydraulic quick coupler with adjustable pressure settings, and an additional hydraulic circuit controlled by a foot pedal and a sliding joystick push button is standard on the PC350-8.
---
Komatsu PC350LC Operators Manual & User Manuals are available as well as full specification brochure
For more information on this Komatsu PC350LC for sale
Call us FREE on 0800 515155 | 01691 770171
Looking to Hire an Excavator?
CLICK HERE FOR OUR EXCAVATOR HIRE FLEET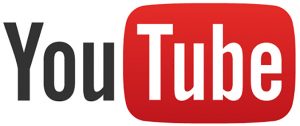 Visit our YouTube channel to see videos of our used machine sales
---