Komatsu PC290LC-11
Komatsu thirty ton excavator for sale, equipped with hammer shear and rotate lines and sill protection rails.Ridgway Plant Sales are pleased to offer this Komatsu PC 290 for sale from our excavator hire fleet
Komatsu PC290LC-11 Excavator
Serial Number K70197
Our machine from new
Full Komatsu service history
Quick hitch & one bucket
Hammer, shear & rotate circuits
Sill protection guards
Green & orange beacon
Vandal guards
New test cert & thirty day warranty (UK mainland)
9,800 hrs
2018
£58,500
Rent to buy over two years £750 per week
Interested in this?
Enquire today
---
Call us FREE on 0800 515155
---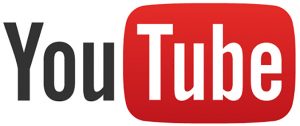 Visit our YouTube channel to see videos of our used machine sales
---
Komatsu PC 290 For Sale Excavator Specifications
Higher productivity
The PC290LC/NLC-11 is quick and precise. It features a powerful Komatsu EU Stage IV engine, Komatsu's Closed Center Load Sensing (CLSS) hydraulic system and first-class Komatsu comfort to provide a fast response and unrivalled productivity for its class.
Komatsu fuel-saving technology
Fuel consumption on the PC290LC/NLC-11 is lower by up to 5%. Engine management is enhanced. The variable speed matching of the engine and hydraulic pumps guarantee efficiency and precision during single and combined movements.
Adjustable idle shutdown
The Komatsu auto idle shutdown automatically turns off the engine after it idles for a set period of time. This feature can easily be programmed from 5 to 60 minutes, to reduce unnecessary fuel consumption and exhaust emissions, and to lower operating costs. An Eco-gauge and the Eco guidance tips on the cab monitor further encourage efficient operations.
---
---