Komatsu PC138US-11
THIS MACHINE IS NOW SOLD
>> MORE EXCAVATORS FOR SALE >>
More stock available soon – sign up to get advanced notice
Ridgway Plant Sales are pleased to offer this PC138US-11 zero tail swing excavator for sale from our excavator hire fleet
Komatsu PC138US-11 Zero Tail Swing Excavator
Serial number 50427
Year 2017
4,300 Hours
Hammer Shear & Rotate Circuits
Quick Hitch & One Bucket
Vandal Guards
CE Certified & New 12 Month Inspection
Boxing Ring & Green Seat Belt Beacon
Our Machine from New
Full-Service History.
Fully Serviced with 30 Day Warranty (UK Mainland Only)
£45,000
Rent to Buy for £375 p/w over 3 years
Call for details – 01691 770171
| | |
| --- | --- |
| Max Digging Height  | 9.700 m |
| Max Dumping Height                | 7.350 m |
| Max Digging Depth | 5.900 m |
Interested in this?
Enquire today
---
To arrange a viewing or for more information, call Stuart  on 01691 770171 or fill in form above.
Ridgway Rentals has a wide range of used plant sales, if you can't see the machine you are looking for, please call us as we are constantly updating our Plant Hire Fleet.
Our used plant for sale is from our hire fleet and has been owned and maintained by us from new, has full service history and warranty (UK Mainland only)
Machinery is also available on a rent to buy scheme – contact us for more details.   We also offer a full respray service.
Worldwide Delivery
We can arrange the shipping and delivery of all our used machines to any country in the world – contact us for a quote. 
Nationwide Plant Hire
Plant available for hire ranges from a 1.5 up to a 50 Ton Excavators, including Long Reach, High Reach, GPS, Zero Swing & Wheeled. GPS Dozers, Loading Shovels, Dump Trucks, Dumpers, Rollers, Telehandlers along with many different attachments – click here.
---
Call us FREE on 0800 515155
---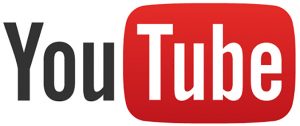 Visit our YouTube channel to see videos of our used machine sales
---
Komatsu PC138US-11 Zero Tail Swing Excavator Specifications
The PC138US-11 is quick and precise. It features a powerful Komatsu EU Stage IV engine, Komatsu's Closed Center Load Sensing (CLSS) hydraulic system and first-class Komatsu comfort to provide a fast response and unrivalled productivity for its class.
The PC138US-11 has a rounded profile with minimal protrusions at both the front and the rear. Its ultra-short tail swing radius is perfect for work in tight spaces, particularly in urban areas, or for road construction, logging and demolition. Thanks to optimised packaging, the PC138US-11 is exceptionally stable. Coupled with the machine's wide working range, this stability makes it ideal for any work requiring long reach, such as demolition jobs and slope cutting.
With ample dumping reach available for loading operations, the operator can always work easily, efficiently and with absolute confidence.
---
Increased operator comfort & convenience
The large Komatsu SpaceCab™ has an air-suspended high-back seat which is heated for improved comfort and fitted with fully adjustable armrests making it a comfortable and low-fatigue working environment.
High visibility and ergonomic controls further assist to maximise the operator's productivity.
Proportional controls are fitted as standard for safe and precise operation of attachments.
Optimal Jobsite safety
Safety features on the Komatsu PC138US-11 comply with the latest industry standards and work in synergy to minimise risks to people in and around the machine.
A neutral detection system for travel and work equipment levers increase jobsite safety, along with a seat belt caution indicator and an audible travel alarm.
Highly durable anti-slip plates – with additional high friction covering – maintain long term traction performance.
---
This Komatsu PC138US Zero Tail Swing Excavator
Boom raising angle of the PC138US-11 is larger than on a conventional profile excavator, while front implement protrusion is lessened.
The machine's rounded profile allows it to operate in narrow spaces or where there are a number of obstructions.
The compact tail design minimises the risks of rear impact and lets the operator concentrate fully on his work.
Because the tail of the PC138US-11 is more compact than conventional models, the PC138US-11 reduces the operator's need to check behind him for movement.
For more information on this Zero Tail Swing Excavator for Sale
Call us FREE on 0800 515155
PC138US-11 Operators Manual & User Manuals are available as well as full specification brochure
The Komatsu PC138 is equivalent to the Hitachi ZX 130 LC, JCB JS131, CAT 311, CAT 313 & VOLVO EC140E excavators
---