Komatsu D65 PX Contract Dozer
Our D65 Dozer Contract Hire is an LGP dozer from Komatsu and is available on fixed long term rental from 12 months or longer
Komatsu D65 Dozer Contract Hire
High Productivity & Low Fuel Consumption
Low consumption EU Stage IV engine
Unique Torque Converter with Auto Lock-Up
Automatic Shift Transmission Significantly Improves Fuel Economy
Adjustable Eco-Gauge & Auto Idle Stop
Selectable Working Modes
Ergonomic Joystick Controls for Ease of Operation And Comfort To Minimize Operator Fatigue
Contract hire from £1,005.00 p/w
Call us on 01691 770171 to discuss or fill in form for more information.
Quick Specification
| | |
| --- | --- |
| Net Horsepower | 220 HP |
| Operating Weight | 22.100 kg |
| Blade Capacity | 3,69 - 5,90 m³ |
Our heaviest and most powerful dozer, the Komatsu D65PX Dozer comes equipped with an environmentally-friendly engine that provides high levels of performance while reducing fuel consumption and operating costs and offers excellent flotation in soft or wet conditions.
D65 Dozer Contract Hire with Integrated ROPS Cab
The D65PX has a strong integrated ROPS cab. High rigidity and superb sealing performance sharply reduce noise and vibration for the operator and helps prevent dust from entering the cab. This provides the operator with a comfortable working environment. In addition, side visibility is increased because additional external ROPS structure and posts are not required. Outstanding visibility has been achieved.
---
For more information on our D65 Dozer Contract Hire
Call us on 01691 770171 or FREE on 0800 515155
D65 Dozer Contract Hire Specifications
Power Angle Power Tilt Dozer
The hydraulic tilt and angle function expand versatility and productivity in a variety of applications.
Rear View Monitoring System
On the large LCD colour monitor, the operator can view, through one camera, areas directly behind the machine. This camera can be synchronized with reverse operation.
Hydrostatic Steering System (HSS)—Smooth, Powerful Turning
The engine power is transmitted to both tracks without power interruption on the inside track for smooth, powerful turns. Counter-rotation while in neutral is available for minimum turning radius providing excellent maneuverability.
An evolutionary interface
Helpful information is now easier than ever to find and understand with the upgraded monitor interface. The main screen can be simply optimised to the operator's preference by just pressing one button.
Powerful and Environmentally Friendly
• Low consumption EU Stage IV engine
• Optimised Hydrostatic Transmission (HST) control system
• Adjustable auto idle shutdown
• Hydrostatic cooling fan with cleaning mode
• 100% passive regeneration and requires no DPF
Optimised Work Equipment
• INPAT blade with adjustable pitch
• Multishank parallelogram ripper
First-Class Operator Comfort
• Unique super-slant nose design
• Quiet and comfortable cab
• Fully adjustable air-suspended seat
• Integrated rear-view camera
State-of-the-Art Controls
• Extremely maneuverable hydrostatic drive
• Variable speed selection or conventional quick shift
• Palm Command Control System (PCCS)
• Large multifunctional monitor with troubleshooting function
Tough and Reliable
• Low-drive "PLUS" undercarriage
• Sturdy, rugged design
• Self-adjusting idler support
• Rear-mount radiator with swing-up hydraulic fan
KOMTRAX
• Komatsu Wireless Monitoring System
• 3G mobile communications
• Integrated communication antenna
• Increased operational data and fuel savings
---
D65 Dozer Contract Hire offers excellent stability
For complete stability, the Komatsu D65PX Dozer has the widest undercarriage shoes in the range Komatsu offer and is ideal for soft surfaces.
Sturdy, rugged design
A high-rigidity hull structure mainframe improves durability and reduces stress concentration in critical areas. The track frame with a large cross-section utilises pivot shaft mounting for greater reliability. All hydraulic piping is robustly protected by cover and inner route to ensure
damage protection from materials.
For more information on our D65 Dozer Contract Hire
Call us on 01691 770171 or FREE on 0800 515155
We have several different crawler dozers available:
Komatsu D51 PX • D51 PXi • D61 PX • D61 PXi • D65 PX • D65 PXi Dozers
On short term hire
Or long term contract hire
Looking to buy a dozer?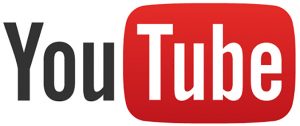 ---