Prodem PMP320 Multiprocessor for sale
Prodem PMP320 Hydraulic multi processor with steel jaw and munch jaw.
Weighs 3000kgs and fits machines from 30-40 ton
Massive cutting force of 114 tons!
Available for sale or hire. Get in touch for more details.
Prodem PMP320 Multiprocessor
Shear jaws and muncher jaws
Suitable for machines from 30 to 40 ton
114 Ton Cutting Force
Year 2018
Price: £35,000
Interested in this?
Enquire today
Worldwide Delivery
We can arrange the shipping and delivery of all our used machines to any country in the world. For a quote on international shipping prices, please enquire. 
We are not an agency or re-seller so all of our machines are sold directly by us from our rental fleet, fully serviced with a 3 month warranty*. We also offer a full respray painting service.
---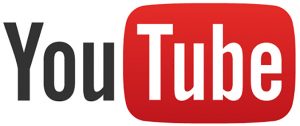 Visit our YouTube channel to see videos of our used machine sales
---
Ridgway Rentals has a wide range of used plant sales, if you can't see the machine you are looking for on our website, please call us as we are constantly updating our Plant Hire Fleet.
0800 515155
Click here to see all used plant machinery for sale
Machinery is also available on a rent to buy scheme, this is the hire of a machine over a set period of time with an option to purchase at the end – contact us for more details
Plant Hire
Plant available for hire ranges from a 1.5 ton mini diggers up to a 50 ton excavators, including long reach, high reach, GPS, zero swing & wheeled excavators. GPS dozers, loading shovels, dump trucks, dumpers, rollers, telehandlers along with many different attachments – click here.
---