Waste and recycling equipment available nationwide from Ridgway Rentals!
Posted Wednesday October 25th 2023
Ridgway Rentals plant hire fleet includes specialist waste and recycling equipment.
These machines have been purpose built from the ground up for working in the waste and recycling industry. Modifications to standard plant equipment includes increased horse power, extra filtration for operator and engine. Solid or foam filled tyres to prevent punctures, fire suppression systems and wide core radiators to keep you cool in the hot, dusty environments of the waste and recycling industry
Waste and recycling plant hire from Ridgway Rentals is available nationwide
Short term hire available, ideal for breakdown cover or a new site, Long term hire available as an alternative to purchasing.  The Waste and recycling hire fleet includes the JCB Wastemaster range of equipment. This includes JCB Wastemaster loading shovels for hire, JCB material handlers for hire and JCB 560-80 waste master telehandlers for hire. See more details below
More of our specialist plant machinery is available on contract hire, to find out more, see our website
Waste & Recycling Contract Hire
or CALL us today FREE on 0800 51 51 55 or 01691 770171
New JCB 560-80 Wastemaster added to Ridgway Rentals hire fleet.

These machines are ideal for any waste or recycling process:- fitted with solid tyres, single leaver control, fire suppression, fuel efficient stage V engine and an impressive eight ton lifting capacity. Available with a range of buckets, forks or grabs

Pictured: The New JCB 560-80 Wastmaster available nationwide for long or short term rental, contact Ridgway now for more details.
JCB 427 Wastemaster

This machine comes fitted with a hydraulic quick hitch so can be supplied with a range of buckets to include high tip, grab bucket and pallet forks. Solid or foam filled tyres provide protection from punctures and still provide grip when needed. Reversing camera, blue strobes and reversing alarm assist the operator in operations and a Fireward automatic fire extinguisher is fitted for piece of mind.

Pictured: JCB 427 Wastemaster, idea for waste, recycling & aggregate 
JCB 20MH 

the JCB20MH a twenty ton waste specification excavator with solid tyres, hydraulic raising cab, material handling boom and selector grab

the hydraulic raising cab can be elevated to 2.1 meters for superb visibility and has solid tyres to ensure stability. 

Pictured: JCB JS20MH  MATERIAL HANDLER
Benefits of equipment and specialist plant hire
Whether you are looking for specialist loading shovels, material handlers or telehandlers to replace end of life plant or planning to expand or upgrade your fleet, plant hire gives you access to the perfect machine for the job at a price to suit your finances, giving you greater choice and flexibility and freeing up cashflow.
Our modern, high specification range of plant is well maintained and fully inspected for safety and reliability. Our waste management and recycling machine hire is available on both short term hire or on a long term contract hire.
Specialist Plant Hire with Improved efficiency
There is a constant demand on industries, large and small, to reduce the environmental impact of their machinery, and the waste management industry is no exception. One of the simplest ways to manage CO2 output is by using modern, purpose-built plant that is designed for maximum efficiency, low fuel consumption and cleaner running.
Ridgway have a vast range of specialist plant hire for the waste & recycle industry, all our machinery is modern and fitted with the latest technology and safety features.
---
Other specialist plant machinery in our waste & recycle range
Wastemaster Telehandlers  •  JCB JS20MH Material Handlers   •  Waste Spec Loading Shovels  •  Specialist Excavators
See our waste & recycle contract hire range on our website
Waste & Recycling Contract Hire
To find out more about our plant and equipment contract hire for the recycling and waste management industry
CALL us today FREE on 0800 51 51 55 or 01691 770171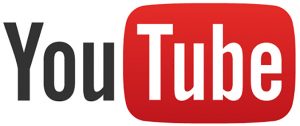 ---