Hitachi ZX 490 Excavator For Sale
THIS MACHINE IS NOW SOLD
>> MORE EXCAVATORS FOR SALE >>
More stock available soon – sign up to get advanced notice
Ridgway Plant Sales are pleased to offer this Hitachi ZX 490 LCH-6 Excavator For Sale from our own hire fleet
Hitachi ZX490LCH-6 Excavator
Serial Number 60547
Year 2018
1,500 Hours
Miller Hitch & One Bucket
Removable ROPS & FOPS Guards
Boxing Ring
Hammer Shear & Rotate Circuits
Our Machine from New
Full Service History
£POA
This Hitachi 490 excavator is suitable for working on various sites and can be transported easily & securely
| | |
| --- | --- |
| Weight    | 49400 kg |
| Digging depth  | 7.590 m |
| Digging reach | 11.445 m |
| Cutting height  | 10.350 m |
| Tail over hang | 1.810 m |
Interested in this?
Enquire today
---
To arrange a viewing or for more information, call Stuart  on 01691 770171 or fill in form above.
Ridgway Rentals has a wide range of used plant sales, if you can't see the machine you are looking for, please call us as we are constantly updating our Plant Hire Fleet.
Our used plant for sale is from our hire fleet and has been owned and maintained by us from new, has full service history and warranty (UK Mainland only)
Machinery is also available on a rent to buy scheme – contact us for more details.   We also offer a full respray service.
Worldwide Delivery
We can arrange the shipping and delivery of all our used machines to any country in the world – contact us for a quote. 
Nationwide Plant Hire
Plant available for hire ranges from a 1.5 up to a 50 Ton Excavators, including Long Reach, High Reach, GPS, Zero Swing & Wheeled. GPS Dozers, Loading Shovels, Dump Trucks, Dumpers, Rollers, Telehandlers along with many different attachments – click here.
---
Call us FREE on 0800 515155
---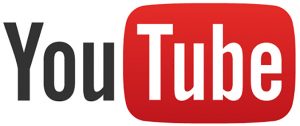 Visit our YouTube channel to see videos of our used machine sales
---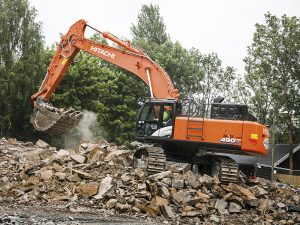 Hitachi ZX 490 Excavator Specifications
The ZX490LCH-6 has been created to offer the highest level of performance, but without compromising on the increasing demand for operational efficiency. Incorporating innovative and unique Hitachi technology, it delivers lower emissions and running costs, while offering higher levels of reliability.
The large Zaxis-6 excavators reinforce Hitachi's reputation for the quality of its engineering and the durability of its products. The ZX490LCH-6 is the epitome of reliability, with incredibly versatile features that highlight its suitability for a variety of challenging working environments.
| | |
| --- | --- |
| ENGINE POWER | 270 kW / 362 HP @ 1.900 rpm |
| OPERATING WEIGHT | 49 300 – 51 200 kg |
| BUCKET CAPACITY | 1.30 – 2.50 m³ |
DEMAND PERFECTION
The Hitachi ZX490LCH-6 is the result of continuous development over decades at the world's biggest excavator factory in Japan. Designed for the demands of the European construction and quarrying industries, it has been developed to perfection using market-leading technology to deliver exceptional productivity at the lowest possible cost of ownership.
High quality The best design elements and materials.
Improved visibility Larger reflector enhances night-time visibility.
Ultimate durability Boom reinforced with thicker plates.
Lifetime reliability Failsafe components protect against extreme temperatures.
Optimum performance Online remote monitoring
User-friendly Engine oil and coolant levels can be checked from the cab.
Safe workspace A non-slip plate ensures long-term safety on deck.
Low emissions SCR system reduces NOx from exhaust gas.
Reduced fuel costs 5% fuel saving in ECO mode (3% in HP mode).
Easy maintenance Reversible fan reduces debris build-up.
Excellent efficiency HIOS IIIB hydraulic system reduces fuel consumption and increases productivity.
Engine protection Several engine parts have been changed to enhance reliability.
---
Hitachi ZX 490 Excavator is First For Reliability
The ZX490LCH-6 can be relied upon to deliver high levels of productivity and optimum availability on large-scale construction projects and in busy quarries, ensuring a profitable return on investment.
Enhanced engine protection
A strengthened new injector increases the reliability of the engine. The sliding portion is coated with DLC (diamond-like carbon) and it has a strengthened inlet filter. A stronger blow-by hose also enhances reliability.
Improved fuel efficiency
A high-volume cooled EGR system recirculates some of the exhaust gas, reducing NOx and other pollutant emissions while maintaining a high engine output. This enables efficient and reliable performance.
Efficient cooling
The expansion tank is mounted on top of the engine's cooling circuit, allowing the air inside the coolant to be completely removed. This helps to prevent engine parts from partially heating up.
Reduced fuel contamination
The main fuel filter screws into place on the ZX490LCH-6. This ensures that dust is prevented from entering the fuel circuit during routine maintenance procedures. It is also easily replaced.
This Hitachi ZX 490 excavator offers easy maintenance
To avoid electrical accidents during maintenance and to retain battery energy during long-term storage, a battery disconnect switch is now included as standard. Safe and easy maintenance has an impact on the overall reliability of the ZX490LCH-6.
Easy access for maintenance.
The main fuel filter is easier to replace.
The expansion tank prevents engine parts from overheating.
Reinforced boom and front attachment.
Improved performance derived from the fuel circuit.
Hitachi's stringent testing procedures for durability include an excavating and operating assessment – from 1,000 to more than 10,000 hours – and a
24-hour swing test with a remote-controlled machine.
---
This Hitachi ZX 490 Excavator for sale provides exceptional durability
The ZX490LCH-6 lives up to Hitachi's reputation for making the most durable machines in the industry. Built using four decades of experience in manufacturing mechanical and hydraulic excavators, it has been designed to excel in the most challenging working environments.
Enhanced fuel circuit
A high-performance water separator is integrated into the pre-filter of the ZX490LCH-6 for added protection against moisture.
Minimal maintenance
An optional pre-cleaner ensures that dust is discharged automatically, reducing the frequency of filter cleaning. The diesel oxidation catalyst (DOC) also requires little maintenance.
Reinforced boom
The boom of the ZX490LCH-6 has been reinforced with thicker plates. The upper plate of the H boom, for example, is now 25mm instead of 22mm. This increases the machine's durability for demanding construction sites and quarries.
Corrosion prevention
The radiator, oil cooler, intercooler, air condenser and fuel cooler are all made of aluminium, which helps to protect these durable components against corrosion.
Durable undercarriage
The undercarriage of the ZX490LCH-6 consists of durable components, including the track link, master pin, idler pedestal and bracket, and upper roller bracket.
Less filter cleaning is required thanks to the optional pre-cleaner.
---
This Hitachi ZX 490 excavator versatility on a large scale
The power and performance of the ZX490LCH-6 makes it ideal for demanding working environments such as quarries and extensive construction projects.
Used with different attachments, and suitable for both heavy loading and lighter operations such as grading, it offers increased versatility. Whatever the task, the Hitachi large excavator works quickly and efficiently to ensure high productivity.
Better visibility
The optional front guard of the cab has smaller and fewer bars in order to minimise blind spots. A larger reflector on the back of the ZX490LCH-6 improves the machine's visibility in low light or at night, so it can work safely for longer periods of time.
Impressive performance
The boom raise speed of the ZX490LCH-6 when loading has increased by 3% (compared with the ZX470LCH-3 model), which boosts productivity. The boom mode switch can be selected for power or comfort, depending on the task at hand.
Efficient operation
Maximum pump flow of the ZX490LCH-6 has increased by 10% over the Zaxis-3 model. This means the machine completes lighter operations such as grading quickly and efficiently, highlighting its versatility for a variety of tasks on the job site.
Easier to transport
Thanks to its flexibility, the ZX490LCH-6 is suitable for working on various sites and can be transported securely due to the new tie-down hooks incorporated into its design.
Greater flexibility
The attachment replacement support system allows for the easy fitment of attachments, which increase the number of tasks that can be carried out by the ZX490LCH-6. A pressure adjustment feature controlled electronically also protects the attachments during installation.
More versatility with the easy fitment of attachments.
Easy and secure transportation with the new tie-down hooks.
Minimal blind spots improve visibility.
Superior weather resistance maintains the cab's internal appearance.
Urea is injected into the exhaust gas to reduce emissions.
Hitachi ZX 490 Excavator Convenient updates
Operators can check the machine's status and settings – including engine oil and coolant levels – conveniently on the 7-inch multi-function LCD monitor. Multi-lingual support in 32 languages is available.
The oil flows separately to the bucket (light blue), arm (dark blue) and boom (yellow) cylinders.
The front attachment moves faster because of the efficient hydraulic circuit.
The pumps are controlled electrically for precise oil flow and lower fuel consumption.
The SCR system injects urea into exhaust gas (red) to reduce nitrous oxide from emissions.
The LCD monitor shows the machine's status and settings.
Reduced fuel consumption due to HIOS IIIB hydraulic technology.
The SCR system reduces emissions and noise levels.
For more information on this Hitachi ZX 490 Excavator For Sale
Call us FREE on 0800 515155
Hitachi ZX490LCH-6 Operators Manual & User Manuals are available as well as full specification brochure
Hitachi ZX490LC Excavator is equivalent to the Komatsu PC490LC, CAT 352 & VOLVO EC380E excavators
---