Hitachi ZX210LC-6 Excavator
Ridgway Plant Sales are pleased to offer this Hitachi ZX 210 Excavator for sale from our own plant hire fleet
Hitachi ZX210LC-6 20 Ton Excavator
Serial number 2148
Year 2018
7,887 Hours
Our Machine from New
Full Service History
Quick Hitch & One Bucket
Hammer, Shear & Rotate Circuits
CE Certified
Boxing Ring
Side protection rails
Vandal Guards
Camera System 
Optional cab protection guards
Thirty day warranty
£55,000
Call for details – 01691 770171

| | |
| --- | --- |
| Max Digging Height | 9.92 m |
| Max Digging Depth  | 6.67 m |
| Max Dumping height  | 7.18 m |
Interested in this?
Enquire today
---
To arrange a viewing or for more information, call Stuart  on 01691 770171 or fill in form above.
Ridgway Rentals has a wide range of used plant sales, if you can't see the machine you are looking for, please call us as we are constantly updating our Plant Hire Fleet.
Our used plant for sale is from our hire fleet and has been owned and maintained by us from new, has full service history and warranty (UK Mainland only)
Machinery is also available on a rent to buy scheme – contact us for more details.   We also offer a full respray service.
Worldwide Delivery
We can arrange the shipping and delivery of all our used machines to any country in the world – contact us for a quote. 
Nationwide Plant Hire
Plant available for hire ranges from a 1.5 up to a 50 Ton Excavators, including Long Reach, High Reach, GPS, Zero Swing & Wheeled. GPS Dozers, Loading Shovels, Dump Trucks, Dumpers, Rollers, Telehandlers along with many different attachments – click here.
---
For more information on this Hitachi ZX 210 Excavator For Sale
Call us on 01691 770171 or FREE on 0800 515155
Hitachi ZX 210 Excavator Specifications
The Zaxis‑6 medium excavator range benefits from unique Hitachi technology. This enables the innovative ZX210LC‑6 to deliver a high level of performance without compromising on the increasing demand for operational efficiency.
Over several decades, Hitachi has built a strong reputation based on the quality of its engineering, and the reliability and durability of its construction machinery.
The ZX210LC‑6 lives up to this reputation and is suitable for a wide range of industry solutions, thanks to its incredibly versatile features.
---
User-friendly functionality
A large seven‑inch multi‑function LCD monitor provides a wide range of useful technical information. With multi‑lingual support in up to 32 languages, it enables operators to check the machine's status and settings at a glance.
Easy maintenance
The engine cover can be conveniently opened up fully from the platform. This provides easy access to the engine compartment and other components for routine maintenance.
A rubber hose fitted with a flange has been incorporated into the design of the hydraulic return pipes. These enhance the reliability of the system and reduce the risk of oil leaks.
The main fuel filter screws into place on the ZX210LC‑6. This makes it easier to replace and ensures that dust is prevented from entering the fuel circuit during routine maintenance procedures.
The expansion tank is mounted on top of the engine's cooling system. This revised position means that the air can be completely removed and prevents the engine parts from overheating.
Fewer emissions
The after‑treatment device consists of a diesel oxidation catalyst (DOC), urea mixing pipe, SCR system and silencer. This advanced technology helps to reduce emissions and noise levels.
Durable design
The lower roller of the ZX210LC‑6 has been redesigned to prevent mud from entering and causing damage to the oil seal. This enhances the long‑term durability of the machine.
A high-performance water separator and cold fuel resistance valve are integrated into the pre‑filter for added protection against moisture. In addition, a large capacity electric fuel pump supplies an appropriate amount of fuel to the engine for an improved performance.
The combustion chamber is made from stronger materials and the revised shape of the piston is designed to achieve cleaner emissions. These features will further enhance the reliability of the engine.
The covers on the platform walkway have been reinforced. This adds to the high‑quality and safe working environment, which provides peace of mind for the operator.
---
Superior cooling performance
The upper structure benefits from high‑quality sealant (around the cooling package) and acoustic materials to eliminate any deterioration caused by heat. These ensure the long‑term cooling and low‑noise acoustic performance of the ZX210LC‑6.
Excellent weather resistance
The cab console has been sculpted in highly durable AES‑grade resin. This ensures superior weather resistance and ultimately prevents the sun's ultraviolet rays from damaging the console.
Reduced emissions
Hitachi has developed a selective catalytic reduction (SCR) system that injects urea into exhaust gas to reduce nitrogen oxide from emissions. This cutting‑edge technology not only helps the environment but also complies with EU Stage IV emission regulations.
Ultimate comfort
A fully adjustable seat, spacious cab, ergonomic controls and advanced music system all contribute to the ultimate working environment.
Safety at work
The ZX210LC‑6 has been fitted with a high‑spec rollover protective structure‑compliant (ROPS) and centre pillar reinforced structure (CRES V) cab. The pressurised cab is designed to protect the operator from the penetration of dust and potential job site risks.
---
For more information on this Hitachi ZX 210 Excavator For Sale
Call us on 01691 770171 or FREE on 0800 515155
Hitachi ZX210LC‑6 Operators Manual & User Manuals are available as well as full specification brochure
Hitachi ZX210LC‑6 is equivalent to the Komatsu PC 210 LC, JCB 220X, CAT 320, CAT 323 & VOLVO EC200E excavators
Looking to Hire Hitachi ZX210LC‑6?
CLICK HERE FOR RIDGWAY'S EXCAVATOR HIRE FLEET
---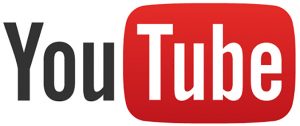 Visit our YouTube channel to see videos of our used machine sales
---