JCB JS200W
Ridgway Plant Sales are pleased to offer this JCB JS200W For Sale from our plant hire fleet
JCB JS200W Wheeled Excavator
Serial Number 43941
Year 2017
5,500 Hours
Ours from new with full service history
Quick Hitch & One Bucket
Hammer, Shear & Rotate Circuit
Boxing Ring
Vandal Guards
£58,500
Rent to buy available – contact us for more details
| | |
| --- | --- |
| Max. Engine Power | 172 HP |
| Operating Weight  | 23202kg    |
| Bucket Capacity | 1.18 m³ |
Interested in this?
Enquire today
---
To arrange a viewing or for more information, call Stuart or Rachael on 01691 770171 or fill in form above.
Ridgway Rentals has a wide range of used plant sales, if you can't see the machine you are looking for, please call us as we are constantly updating our Plant Hire Fleet.
Our used plant for sale is from our hire fleet and has been owned and maintained by us from new, has full service history and warranty (UK Mainland only)
Machinery is also available on a rent to buy scheme – contact us for more details.   We also offer a full respray service.
Worldwide Delivery
We can arrange the shipping and delivery of all our used machines to any country in the world – contact us for a quote. 
Nationwide Plant Hire
Plant available for hire ranges from a 1.5 up to a 50 Ton Excavators, including Long Reach, High Reach, GPS, Zero Swing & Wheeled. GPS Dozers, Loading Shovels, Dump Trucks, Dumpers, Rollers, Telehandlers along with many different attachments – click here.
---
For more information on this JCB JS200W For Sale
Call us FREE on 0800 515155 / 01691 770171
---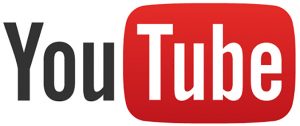 Visit our YouTube channel to see videos of our used machine sales
---
JCB JS200W For Sale Specifications
The JS200W is a versatile, comfortable and ergonomic 22 ton wheeled excavator.
Intuitive and smooth controls improve comfort and productivity.
Joystick mounted power boost button allows for quick access to extra hydraulic power.
The combination of a compact EcoMAX T4F engine and low-level bonnet allows for excellent rearward visibility.
Climate control offers a precisely controlled cab temperature with fresh or recirculated air.
---
Boom and Dipper
A JS200W's reinforced boom and dipper are made of high tensile strength steel, with single piece wrapper plates and internal baffle plates for long life durability.
Our advanced manufacturing and assembly processes produce high precision and quality assembled components.
JCB JS200W For Sale Componentry
To ensure similar longevity, the JS200W EcoMAX T4i/Stage IIIB engine has been tested for 110,000 hours in 70 different machines across the toughest applications and environments.
JCB JS200W boasts the best components in the industry, that includes a JCB engine, ZF axles and Bosch Rexroth valve blocks and pumps. The JCB JS200W's selectable axle lock allows the operator to easily and conveniently adapt the machine to the task and terrain at hand.
JCB JS200W For Sale Structural strength.
The heavy-duty axles, dozers and stabilisers are designed for the toughest of applications.
A closed box section revolving frame increases strength and reduces stress. It's also highly resistant to impact damage.
The high-strength rigid upper frame provides maximum durability and support and the durable door design gives great strength and rigidity.
---
Safety as standard
On-site safety is crucial, so the js200w has been designed to incorporate as many cutting-edge safeguards as possible. in short, your operators are in safe hands.
Steps and platforms have anti-slip punched steel plates for optimum grip, even in wet or icy conditions. Bolt-on plates have recessed bolts to reduce trip hazard.
JCB's JS200W comes as standard with a rear-view camera displaying an uninterrupted backwards view on an in-cab 7″ colour monitor.
JCB's 2GO system fully isolates hydraulic functions to avoid unintended movements. Our start function means a JCB JS200W can only be moved when in a safe condition via two separate inputs with the footbrake pressed.
Visibly Better
JCB JS200W has a large glass area and low bonnet line for superb all-round visibility. The JCB JS200W is equipped with a full set of side and rear view mirrors for all-round visibility and safety compliance.
There's no need to climb onto the JS200W to check oil levels; all routine servicing can be done from ground level. For extra peace of mind, JCB JS200W cabs have rollover protection structure (ROPS) & FOPS (Falling Objects Protection Structure)
---
For more information on this JCB JS200W For Sale
Call us FREE on 0800 515155 / 01691 770171
JCB JS200W Operators Manual & User Manuals are available as well as full specification brochure
The JCB JS200W is equivalent to the Komatsu PW180, Hitachi ZX220W CAT M320F & VOLVO EWR220E wheeled excavators
---