Komatsu PC490HRD Excavator
Ridgway Plant Sales are pleased to offer this Komatsu PC450HRD-10 High reach demolition excavator for sale. Purpose built from the ground up from new buy Komatsu these machines come fully CE certified for use, unlike equipment that has been altered after manufacture.
Komatsu PC490HRD-10 High Reach Demolition
Serial number K60210
Year 2018 (purchased new from Komatsu in 2019)
1,875 Hours
Komatsu Factory Built High Reach Machine
Our Machine from New
Full-Service History
28 Meter Pin Height, 30-meter reach
Optional Digging Equipment Available
Tilting Cab
Hammer Shear & Rotate Circuit
C E Certified
£285,000
This Komatsu PC490 high reach excavator for sale offers heavy-duty features suitable for demolition work
| | |
| --- | --- |
| ENGINE POWER | 270 kW / 362 HP @ 1.900 m |
| OPERATING WEIGHT | 55.250 – 71.350 kg |
| MAX REACH | 30 Metres |
Interested in this?
Enquire today
6 working modes
The PC490HRD delivers the power required with the lowest fuel usage. 6 working modes are available: Power, Lifting/Fine Operation, Breaker, Economy, Attachment Power and Attachment Economy.
The operator can ideally balance the Economy mode between power and economy to match the work at hand. The oil flow delivered to hydraulic attachments is also adjustable directly on the class-leading widescreen monitor panel.
Adjustable idle shutdown
The Komatsu auto idle shutdown automatically turns off the engine after it idles for a set period of time. This feature can easily be programmed from 5 to 60 minutes, to reduce unnecessary fuel consumption and exhaust emissions, and to lower operating costs.
An Eco-gauge and the Eco guidance tips on the cab monitor further encourage efficient operations.
---
To arrange a viewing or for more information, call Stuart  on 01691 770171 or fill in form above.
Ridgway Rentals has a wide range of used plant sales, if you can't see the machine you are looking for, please call us as we are constantly updating our Plant Hire Fleet.
Our used plant for sale is from our hire fleet and has been owned and maintained by us from new, has full service history and warranty (UK Mainland only)
Machinery is also available on a rent to buy scheme – contact us for more details.   We also offer a full respray service.
Worldwide Delivery
We can arrange the shipping and delivery of all our used machines to any country in the world – contact us for a quote. 
Nationwide Plant Hire
Plant available for hire ranges from a 1.5 up to a 50 Ton Excavators, including Long Reach, High Reach, GPS, Zero Swing & Wheeled. GPS Dozers, Loading Shovels, Dump Trucks, Dumpers, Rollers, Telehandlers along with many different attachments – click here.
---
For more information on our Komatsu PC490LC-11 excavator for sale
Call us FREE on 0800 515155  |  01691 770171
---
Komatsu PC490HRD High Reach Excavator for Sale Specifications
This 30 metre reach excavator can easily and quickly be changed between configurations.
Its tilting cab allows operators to gain maximum work visibility whilst the reinforced upper structure and robust foundation make it great for severe environments.
| | |
| --- | --- |
| Net Horsepower    | 362 HP |
| Operating Weight       | 71.35 kg |
| Max Working Height  | 28 m |
| Max Forward Reach    | 16.5 m |
| Tail swing radius                      | 3.86 m |
Higher productivity
There is a standard digging boom and dipper that can be fitted in a straight position or gooseneck.
The reach can be reduced by changing the arm configuration to both medium reach and low reach, enabling total flexibility in the demolition of buildings. Plus, as the height of the machine decreases, the tool weight increases- see the attached specification sheets for a full breakdown of the machine's capabilities.
The innovative boom quick connection system allows the machine to be used in many different arrangements. Changing from one configuration to the next has never been quicker, maximising the machine uptime.
---
---
Increased comfort & Safety
In the wide Komatsu SpaceCab™,  a standard air-suspended high-back seat, heated for improved comfort and with fully adjustable armrests, is the centre of a comfortable and low-fatigue working environment. High visibility and ergonomic controls further assist to maximise the opera- tor's productivity.
Safety features on the Komatsu PC490HRD comply with the latest industry standards and work in synergy to minimise risks to people in and around the machine.
A neutral detection system for travel and work equipment levers increase Jobsite safety, along with a seat belt caution indicator and an audible travel alarm. Highly durable anti-slip plates – with additional high friction covering – maintain long term traction performance.
For more information on this High Reach Excavator for Sale
Call us FREE on 0800 515155  |  01691 770171
Komatsu PC490LCHRD Operators Manual & User Manuals are available as well as full specification brochure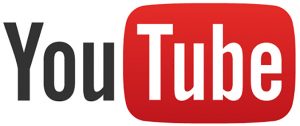 Visit our YouTube channel to see videos of our used machine sales
---