JCB 540-200 Telehandler
THIS MACHINE IS NOW SOLD
>> MORE TELEHANDLERS FOR SALE >>
More stock available soon – sign up to get advanced notice
Ridgway Plant Sales are pleased to offer this JCB 540-200 Telehandler for sale from our telehandler hire fleet
JCB 540-200 Telehandler
Serial Number 4021
Year 2016
4,278 Hours
Pallet Forks
Rear Camera
Single Lever Control
Air-conditioning
Third Service Hydraulics
Sway Chassis Levelling
£POA
Rent to buy available – ask for details
This JCB 540-200 Telehandler has a 20-metre reach and 4-ton lift capacity.
| | |
| --- | --- |
| Max. Lift Capacity                   | 4000 kg |
| Max. Lift Height | 20 m |
| Maximum Engine Power  | 93kW |
Interested in this?
Enquire today
---
To arrange a viewing or for more information, call Stuart or Rachael on 01691 770171 or fill in form above.
Ridgway Rentals has a wide range of used plant sales, if you can't see the machine you are looking for, please call us as we are constantly updating our Plant Hire Fleet.
Our used plant for sale is from our hire fleet and has been owned and maintained by us from new, has full service history and comes with a warranty* (*UK Mainland only)
Machinery is also available on a rent to buy scheme – contact us for more details.   We also offer a full respray service.
Worldwide Delivery
We can arrange the shipping and delivery of all our used machines to any country in the world – contact us for a quote. 
Nationwide Plant Hire
Plant available for hire ranges from a 1.5 up to a 50 Ton Excavators, including Long Reach, High Reach, GPS, Zero Swing & Wheeled. GPS Dozers, Loading Shovels, Dump Trucks, Dumpers, Rollers, Telehandlers along with many different attachments – click here.
---
For more information on this JCB 540-200 For Sale
Call us on 01691 770171 or FREE on 0800 515155
---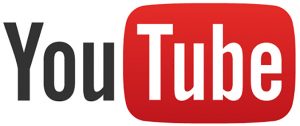 Visit our YouTube channel to see videos of our used machine sales
---
JCB 540-200 For Sale Specifications
The JCB 540-200 is designed to provide maximum productivity on site. With its impressive 20-metre lift height, it is more than a match for cranes and rotos, meaning you can potentially save the time and money involved in hiring additional machinery
They are fully compliant telehandlers with all-round vision thanks to the rear camera and mirrors.
They are also fitted with the JCB telehandler chassis sway levelling system. This very useful system means the forklift operator can adjust the angle of the telehandler to level the chassis of the machine on uneven ground without the use of the jack legs giving improved stability for lifting vertically.
---
JCB 540-200 For Sale Has Innovative Design
Formidable forward reach capability (200kg at 15.9m, 1500kg at 8.9m) means the 540-200 can reach across typical building foundations with ease.
JCB's innovative hydraulic regeneration system improves cycle times and reduces fuel consumption by diverting oil back to the rams while the arm is lowering.
Our 540-200 Loadall has a 5-piece boom design. This cleverly combines a hydraulic ram and chains to extend or retract all the sections proportionally in one fast, smooth movement. What's more, it's all operated from just one lever.
To maximise operator visibility, we've enclosed the 540-200's extension ram, chains and hoses inside its boom.
We fit a versatile, productive double-acting boom auxiliary as standard. With its built-in drain line, this can power many different attachments easily, including motorised units like winches.
JCB 540-200 For Sale Offers Great On Site Performance
Excellent manoeuvrability and quick travel times are part of the package; a compact wheelbase and large steering lock angles (like our smaller 17m machine) provide a tight turning circle.
The 540-200 Loadall has three selectable steer modes. There's two-wheel steer, which is ideal for travelling at high speed on the road; four-wheel steer for working in tight spaces; and crab steer for manoeuvring close to walls and buildings.
The 540-200 can be used in a variety of conditions and applications because our sway chassis keeps it level on uneven ground.
JCB's unique clear view Q-fit fork carriage enhances visibility, while our side shifting forks can handle all sorts of loads quickly and easily.
The JCB 540-200 Loadall is a stable work platform; its stabiliser legs have a wide spread so that operator confidence and load capacity is maximised throughout the lift envelope.
---
The 540-200's one-piece fully welded chassis maximises strength and minimises weight plus the robust exterior top door slam latch means you can close the upper door from the outside.
Rear light units can fold up and out of the way and the tilt ram on a 540-200 Loadall is out of harm's way, underslung beneath the boom nose.
For increased site damage protection, the 540-200's side engine bonnet is recessed and the boom hoses are securely routed internally within a flexible guide. This keeps them under control during extension and retraction.
---
For more information on this JCB 540-200 For Sale
Call us on 01691 770171 or FREE on 0800 515155
Looking to hire a JCB 540-200?
---