Specialist Plant Hire – A Smarter Solution for the Waste and Recycling Industry
Posted Friday February 26th 2021
Ridgway supply specialist plant hire to the Waste & Recycle Industry.
The UK waste and recycling industry is currently estimated to be worth over £20 billion and is projected to grow by over 3% per year over the next three years, driven by increased awareness in the importance of a greener economy alongside ever-stricter government targets.
As a result, there is a constantly growing need to make waste management and recycling operations faster and more efficient, while at the same time ensuring maximum safety for operatives and site users.
This means that there is a need for access to purpose-built plant to suit the specific requirements of different material processing operations. In a world where flexibility is key, specialist plant and machinery hire is the ideal way for facilities to maintain and expand a reliable and efficient fleet.
Budget easily with Ridgway Contract Hire
All our specialist plant hire equipment for the waste and recycling industry is available on contract hire
CONTRACT HIRE with RIDGWAY gives you 24/7 use of modern equipment at affordable fixed prices – without any upfront capital outlay!
PLUS – we will cover all equipment servicing & maintenance along with machine repairs/replacement where needed.
All this with the added benefit of reduced hire rates!
More of our specialist plant machinery is available on contract hire, to find out more, see our website
Waste & Recycling Contract Hire
or CALL us today FREE on 0800 51 51 55 or 01691 770171
---
Specialist Plant Hire with Exceptional Safety as Standard
In the UK, there are strict safety rules governing plant operations at waste management and recycling facilities. This is to protect not just machine operators but all other site users including staff and the general public.
Our machines are all supplied with all the necessary safety equipment as standard. This includes reversing alarms, cameras, mirrors, anti-collision radars, seat belt lights and rotating beacons.

We can also usually provide many additional features including high tip buckets, solid tyres, fire suppression, cab protection plus other safety specifications upon request.

Pictured: JCB 457 Wastemaster with waste spec features including High Reach Loader Arms & Solid Tyres
Purpose-built machinery
Our range of machinery for the waste management and recycling industry is purpose-built, meaning that equipment has been designed from the outset to work effectively and efficiently to meet the demands of this specialist environment. 
Hi-Rise Cabs

The JCB JS20MH material handler is a wheeled excavator fitted with solid tyres, fully welded front and rear stabilisers and cab that can be elevated 2.1 metres.

This Komatsu PC210 tracked excavator fitted with a raised cab that can be elevated hydraulically 2 metres to give extra visibility.

Both these excavators can compact, grab, sort and handle and are ideal for loading high-sided containers. 

Pictured: Komatsu PC210LC fitted with a hydraulically raising cab
Benefits of equipment and specialist plant hire
There are many benefits to hiring plant rather than buying with many advantages or longer term contract hire.
Whether you are looking for specialist loading shovels, material handlers or telehandlers to replace end of life plant or planning to expand or upgrade your fleet, plant hire gives you access to the perfect machine for the job at a price to suit your finances, giving you greater choice and flexibility and freeing up cashflow.
Our modern, high specification range of plant is well maintained and fully inspected for safety and reliability. Our waste management and recycling machine hire is available on both short term hire or on a long term contract hire.
To find out more about our plant and equipment contract hire for the recycling and waste management industry
CALL us today FREE on 0800 51 51 55 or 01691 770171
Specialist Plant Hire with Improved efficiency
There is a constant demand on industries, large and small, to reduce the environmental impact of their machinery, and the waste management industry is no exception. One of the simplest ways to manage CO2 output is by using modern, purpose-built plant that is designed for maximum efficiency, low fuel consumption and cleaner running.
Ridgway have a vast range of specialist plant hire for the waste & recycle industry, all our machinery is modern and fitted with the latest technology and safety features.
Loader hire
We have a large range of wheel loaders for hire from leading manufacturers including Komatsu, Hitachi and JCB. Loaders can be supplied to your specification to suit your site health & safety requirements on short term hire or a longer fixed term contract hire.
The large capacity buckets help to improve overall site efficiency by reducing the number of loading and dumping cycles.
Pictured: Komatsu WA470 in waste spec with large capacity bucket
---
Other specialist plant machinery in our waste & recycle range
Wastemaster Telehandlers  •  JCB JS20MH Material Handlers   •  Waste Spec Loading Shovels  •  Specialist Excavators
See our waste & recycle contract hire range on our website
Waste & Recycling Contract Hire
To find out more about our plant and equipment contract hire for the recycling and waste management industry
CALL us today FREE on 0800 51 51 55 or 01691 770171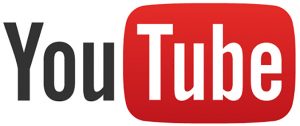 ---