Komatsu D71PX-24 Dozer
Ridgway Plant Sales are proud to offer this D71 Dozer for sale from our dozer hire fleet
Komatsu D71PX-24 Dozer
Serial number 70188
Our machine from new
Full Komatsu service history
PAT Blade (Power Angle tilt)
Top Con GPS
CE Certified
Year, December 2021
1215 Hours
Interested in this?
Enquire today
---
To arrange a viewing or for more information, call Stuart  on 01691 770171 or fill in form above.
Ridgway Rentals has a wide range of used plant sales, if you can't see the machine you are looking for, please call us as we are constantly updating our Plant Hire Fleet.
Our used plant for sale is from our hire fleet and has been owned and maintained by us from new, has full service history and warranty (UK Mainland only)
Machinery is also available on a rent to buy scheme – contact us for more details.   We also offer a full respray service.
Worldwide Delivery
We can arrange the shipping and delivery of all our used machines to any country in the world – contact us for a quote. 
Nationwide Plant Hire
Plant available for hire ranges from a 1.5 up to a 50 Ton Excavators, including Long Reach, High Reach, GPS, Zero Swing & Wheeled. GPS Dozers, Loading Shovels, Dump Trucks, Dumpers, Rollers, Telehandlers along with many different attachments – click here.
---
For more information on this Komatsu D61 Dozer For Sale
Call us on 01691 770171 or FREE on 0800 515155
---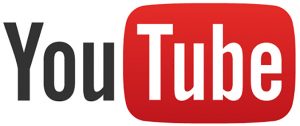 Visit our YouTube channel to see videos of our used machine sales
---
Komatsu D61 Dozer For Sale Specifications
The Komatsu D61PX-24 Dozer is a low ground pressure dozer with Power Angle Tilt PAT Blade that offers excellent stability & grading performance.
---
Komatsu D61 Dozer For Sale with Optimised Work Equipment
For increased blade performance and better machine balance, Komatsu uses a box blade design, with the highest resistance for a lightweight blade. Special Komatsu highly wear-resistant steel is used for the front and sides of the blade to increase durability. The deep curved design of the blade makes it easy to handle a wide range of materials, with good penetration and large capacity, optimising high dozing performance with excellent fuel efficiency.
Komatsu rippers were designed to combine the highest productivity with a long lifetime. The shank is fitted with special wear parts that increase longevity and offer the best penetration in various types of materials.
Heavy-duty after treatment
The after treatment system combines a Komatsu Diesel Particulate Filter (KDPF) and Selective Catalytic Reduction (SCR). The SCR system injects the correct amount of AdBlue® at the proper rate to break down NOx into water (H2O) and nontoxic nitrogen gas (N2). NOx emissions are reduced by 80% vs. EU Stage IIIB engines.
Straight Power Angle Tilt blade with adjustable pitch
The straight Power Angle Tilt blade (INPAT), offers a wide range of working modes. The large diameter centre ball design offers a strong and durable solution for the blade attachment to the INPAT frame reducing maintenance costs. A fold-up INPAT version of the blade for the PX machines guarantees a transport width of 3 metres and easy transportation between job- sites.
---
D61 Dozer For Sale with First-Class Comfort
Operator comfort is essential for safe and productive work. The cab on the D61-24 is quiet and comfortable, an ideal environment to concentrate on the job. Its hexagonal design and large tinted glass windows offer excellent panoramic visibility. The high capacity climate control system pressurises the cab to keep dust out. A high quality sound-absorbent lining covers the interior to minimise noise levels for the operator.
State-of-the-Art Controls
A large user-friendly colour monitor enables safe, accurate and smooth work. It provides on-hand data to continuously improve productivity and fuel consumption. Multilingual and with all essential information available at a glance, it features simple and easy to operate switches and multifunction keys that provide the operator with fingertip access to a wide range of functions and operating information.
---
Komatsu D61 Dozer For Sale has Easy Operation & Maintenance
Reversible swing-up fan The D61-24 includes a swing-up fan with a gas strut-assisted lift locking system to provide easy access to the radiator, oil cooler, and charge air cooler. The operator can switch the hydraulic fan to "cleaning" mode so that it rotates in reverse at full speed to clean the radiators, reducing maintenance costs and improving fuel efficiency.
Simple and convenient service Well located service doors allow convenient and safer ground access to daily service points. With the radiator located at the rear of the machine, engine fuel and oil filters can be easily accessed from the front of the engine compartment. Remote grease points facilitate lubrication of the C-frame pivots and angle cylinder bearing.
Self-diagnostic monitor The multifunction monitor panel displays the running time, engine revs, fuel level and water coolant temperature in real-time. It also provides the operator with maintenance and service information, if oil filters need replacing or any abnormality occurs. In addition, it supplies Komatsu mechanics with detailed information, with no need for external service tools.
AdBlu® tank The AdBlue® tank is easily accessible on the left-hand side of the machine.
For more information on this Komatsu D61 Dozer For Sale
Call us on 01691 770171 or FREE on 0800 515155
Komatsu D61-24 Operators Manual & User Manuals are available as well as full specification brochure
The D61 dozer is equivalent to the CAT D6 dozer
---